Madonna Driscoll
1952-2019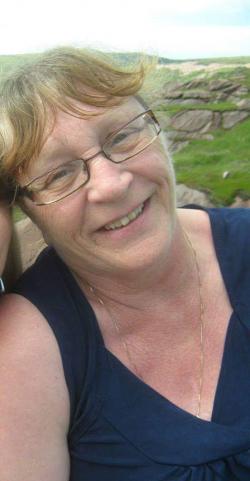 Passed away suddenly on January 31, 2019, at her residence in Gull Island, Madonna Driscoll, originally of Bay de Verde, aged 66 years.
Predeceased by her mother, Margaret; father, Edward; brothers: Clayton, Moses and Gordon; and sister, Annie.
Leaving to mourn children: Wanda (Chad), Pam (Darryl) and Robbie (James); spouse, Tommy Oliver; grandchildren: Samantha, Brydon, Wesley, Chelsea, Laura and Erin; brothers: Alfred (Carol), Edward and Ern (Joan); sister, Bride (Ron); and a large number of nieces, nephews, cousins and friends.
Visitation at Hopkins' Funeral Home, Old Perlican on Thursday, February 7, 2019 2:00 pm. to 5:00 pm., 7:00 pm. to 9:00 pm. and on Friday, February 8, 2019 10:00 am. to 12:00 pm., 2:00 pm. to 5:00 pm., 7:00 pm. to 9:00 pm.
Funeral service to take place on Saturday, February 9, 2019 at 2:00 pm. from St. Barnabas Anglican Church, Bay de Verde.
Interment to follow in the Anglican Cemetery, Bay de Verde.
"Safe in the arms of Jesus"
Click here to View Condolences
Service Date
Saturday, February 9, 2019